WHAT IS THE SMILECUBE
The Smilecube is a photo booth, except it´s boothless. It's a device which takes photos of your family, friends, colleagues or guests and prints them out on the spot. But, it can do so much more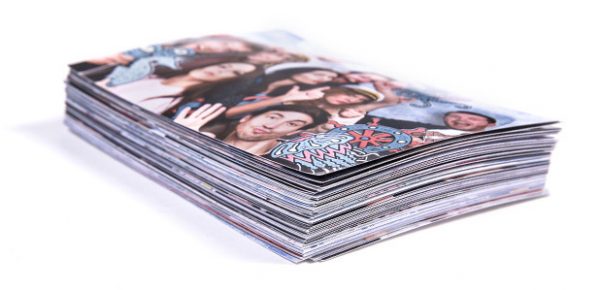 UNLIMITED PRINTS
Limits are dull, restrictive, they do nothing but hold you back. The Smilecube photo booth is not like this.
FAST PRINT
It prints each selected photo in just 8 seconds. Yep, that´s less time than it takes to tie your shoe laces.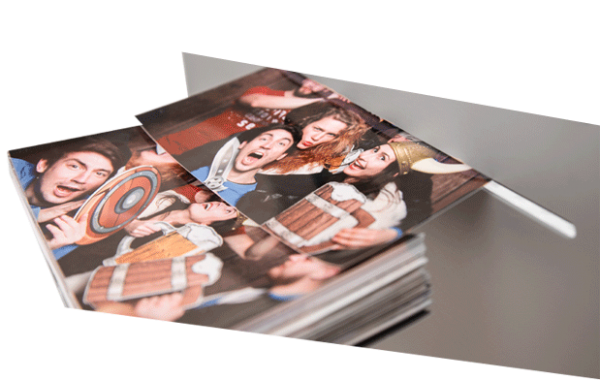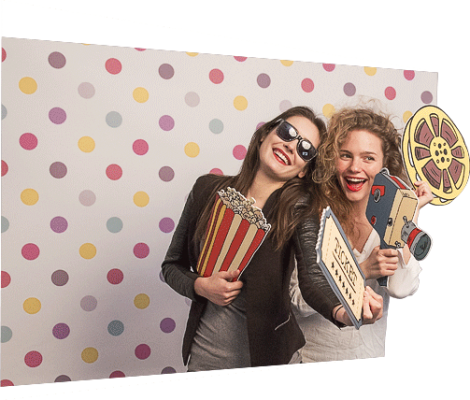 ORIGINAL PROPS
We won´t leave you empty-handed. You can choose from a wide variety of props to make your picture truly original. Got an idea for something special? We will prepare it for you! Done.
AUTOMATIC RETOUCH pictures
Specially designed software makes each one of your photos picture-perfect! (and every photographer green with envy).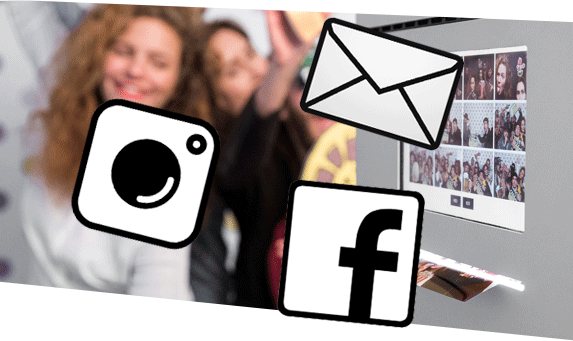 ONLINE
Feel like sharing the photo? The Smilecube photo booth sends your picture to your email or Facebook in just a second.
BRANDING OF PHOTOS
We know that every event is unique. A different name, organizer or sponsors. Want to remind your guests of this? We can tailor photos of your event, ensuring it is unforgettable. Your company logo, name of the newlyweds, slogan, your product? It's a piece of cake.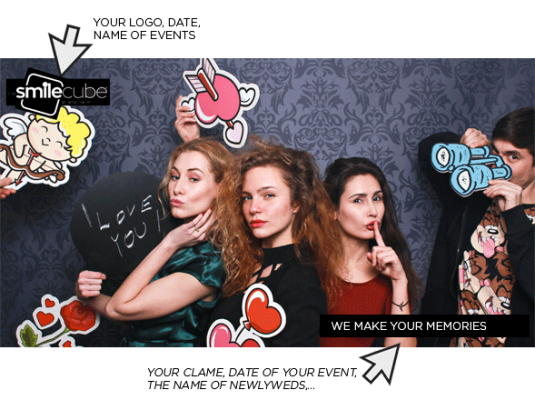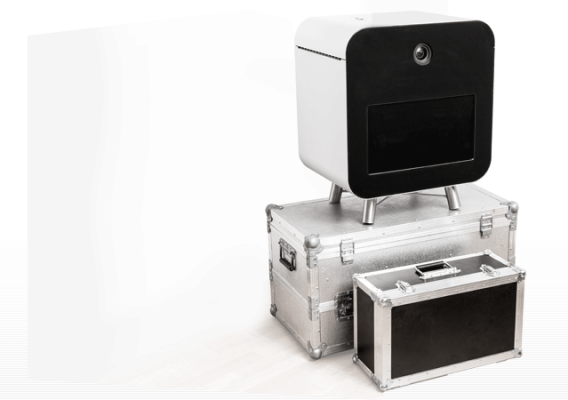 photo booth TRANSPORT
With its smart design, the Smilecube photobooth can simply go everywhere. And, by everywhere, we mean everywhere.
We safely store all your moments and memories so you can return to them whenever you want.
Options are infinite. We encourage our clients to not  hold back so we can create a truly original and amusing experience for them and their guests. Let´s take a look at the variety of props and backgrounds we provide for your event.
Jon Koch Hansen
Event Manager at Aarhus Motion
"What I liked the most about The Smilecube photobooth is that it gave people great fun while they were at the DHL Stafetten. With tailored props and backdrop specifically for our event and with every photo being printed, runners get to have not only a lot of laugh but also great piece of memory to bring home or to the office. That is also why we´re bringing the Smilecube over for 14 more races in 2018."
Simon Benjamin Christensen
Event Design Associate at Culture Works
"We found that The Smilecube was a really beneficial tool to bring acquaintances and strangers together around a fun and including activity with the outcome of a physical product they can take out at a later time and look at with a fond memory. The Smilecube features an email follow-up system that sends the participants their photos in a digital format, as well as including a short friendly message. This is a great tool to stay in the top of the participants mind after an event, as well as reminding them about your next event. "
Ann Cathrine Lebech Hoé
Partner Relationship Manager at Aarhus BSS Career & Alumni
"The Smilecube photobooth is a fantastic idea. For all kinds of settings, events and conferences. The Smilecube really makes you smile and a smile is the best communication tool ever to get closer to people you already know – OR people you would like to make better relations to. My best recommendations."
ENQUIRE ABOUT PRICE
EVERY EVENT IS UNIQUE, BUT WE KNOW THEY ALSO HAVE SOMETHING IN COMMON. THEREFORE WE HAVE CREATED A STARTER PACK TO PROVIDE YOUR GUESTS WITH THE BEST EXPERIENCE OF YOUR EVENT. IN ORDER TO GUARANTEE THIS, THE SMILECUBE PHOTO BOOTH ALWAYS GIVES YOU:
3 hours of the Smilecube
design of photo layout (logo, event name, frame, etc)
professional staff in attendance to operate the device
photos immediately shared on facebook or sent via e-mail
an unlimited number of on the spot printed photos in the format 10x15 cm
your photos safely stored on our website www.thesmilecube.dk
all photos also available in electronic from
free transportation within the aarhus and copenhagen areas
a variety of backdrops and props to choose from our depository

3 hours THE SMILECUBE
4 hours THE SMILECUBE
5 hours THE SMILECUBE + 1 BACKDROP FREE OF CHARGE
TAILOR - MADE PROPS/BACKDROPS
contact us